Meet the Editors: The SENIOR DUO- Sandra and Gabby
Do you drive to school? What was your most listened to driving son on your morning commute this year?
-"Yes, we listen to the radio. 106.1 The Kid Kraddick Morning Show."- Sandra
-"No I don't, but I listen to Normal Girl by Sia".- Gabby
Which school tradition are you most proud of?
"Having a Division I Rating in Band for 28 years."- Sandra
"Since I am a cheerleader, I would say doing the Itasca Fight Song and School Song."- Gabby
Would students be more productive if cell phones were banned during school hours?
"No, because need to listen to music to be more concentrated and active."- Sandra
" I would say no because some of us need music to concentrate."- Gabby
What's your favorite school lunch?
"Pizza."- Sandra & Gabby
Should the school have or keep vending machines?
"Keep, but add snacks because people get hungry during school."- Sandra
"They should keep, and have more of them."- Gabby
What's your most embarrassing in school memory? What happened and did you  learn anything from it?
"On my birthday, I fell down the senior common stairs and hoped no one saw me." – Sandra
"Choosing the wrong boys. To focus on school and getting good grades."- Gabby
Do you have a favorite class/teacher?
"Yes, Mrs. Mears- Yearbook/PPP"- Sandra & Gabby
You can bring any three of your classmates on a cross-country road trip in your family's hatchback: who would you choose and why?
"Alex, Gabby, and Miguel because of course Alex, I'll take him everywhere with me. We love Gabby, and Miguel is a handy man and is funny." – Sandra
"Sandra, Natalia, and Makala. It will be so much fun, and we would have a blast!"- Gabby
What is a life lesson you have learned so far in high school?
"Don't wait to think about what you want for your career, have some options open."- Sandra
"To never give up on your dreams, and to keep pushing when things get hard."- Gabby
Leave a Comment
Donate to The Paw Print Press
Your donation will support the student journalists of Itasca High School. Your contribution will allow us to purchase equipment and cover our annual website hosting costs.
About the Writers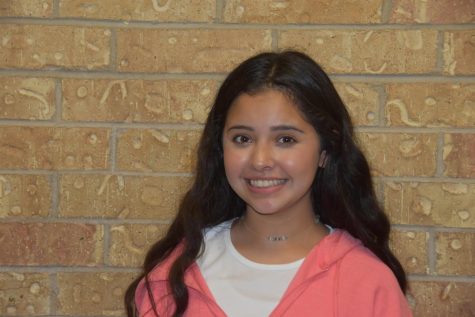 Gabriella Rodriguez, Co-Editor

Senior
Involved in band, cheerleading, and yearbook
Enjoy making TikToks and hanging out with friends and family
Christian- favorite bible...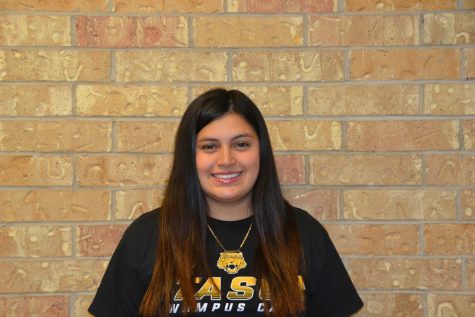 Sandra Diaz, Editor

Senior
 Senior Editor of the Paw Print Press and Yearbook
Student trainer, band, NHS, tennis, A Honor Roll Student
Enjoy watching movies,...