Meet the Staff: "Noona" McGee and Daisy Morantes
Do you drive to school? What was your most listened to driving son on your morning commute this year?
"No, I don't drive. I listen to SZA in the mornings." – Noona 
"No,  but I listen to the Mexican channel or 106.1 KISSFM."- Daisy
Which school tradition are you most proud of?
"All of them."- Noona 
"The Homecoming Parade." – Daisy
Would students be more productive if cell phones were banned during school hours?
"No, they wouldn't they would sleep more." – Noona
"No, we would just be complaining the whole time." – Daisy
What's your favorite school lunch?
"Orange chicken." – Noona
"The crustables from the snack bar." – Daisy
Should the school have or keep vending machines
"Yes."- Noona 
"They should have more, but instead of food they should have books in them." – Daisy
What's your most embarrassing in school memory? What happened and did you  learn anything from it?
"I ran into the pole, and didn't learn my lesson because I did it again." – Noona 
"When I trip myself in the stands during football games."- Daisy
Do you have a favorite class/teacher?
"Mrs. Mears." – Noona 
"Mrs. Mears & Coach Wells." -Daisy
You can bring any three of your classmates on a cross-country road trip in your family's hatchback: who would you choose and why?
"My best friends Heaven and Jakayrie because I'm most happy when I'm with them." – Noona
"Angelica, Hector, Lukas."- Daisy
What is a life lesson you have learned so far in high school?
"Pay attention and don't do things last minute." – Noona
" Never let anyone pressure you, ignore the overthinking."- Daisy
Leave a Comment
Donate to The Paw Print Press
Your donation will support the student journalists of Itasca High School. Your contribution will allow us to purchase equipment and cover our annual website hosting costs.
About the Writer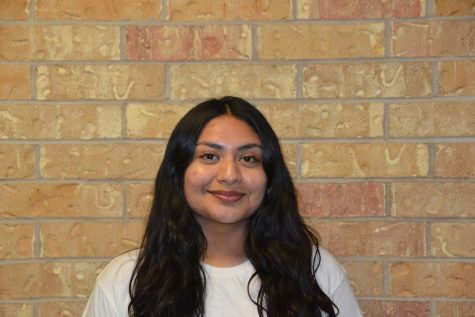 Daisy Morantes, Staff Writer/Photographer

Junior
Play in the band
Two older brothers that graduated from IHS
Attending Itasca ISD, since pre-k
My favorite thing to do is spend time...