Meet the Staff: Liz Morales and Makala Rodriguez
Do you drive to school? What was your most listened to driving song on your morning commute this year?
"No, my mom drives me to school. The most listened is No se va by Grupo Frontera" – Liz
" I don't drive to school, but when I go somewhere with some someone I like to basically any Rihanna song" – Makala 
Which school tradition are you most proud of?
"Homecoming" – Liz
"Band streak" – Makala
What's your favorite school lunch?
"Probably the pizza" – Liz
"Orange Chicken" – Makala
Should the school have or keep vending machines?
"Yes, the school should keep vending machines and maybe add a snack one" – Liz
"Keep, but should add snacks cause I am always hungry!" – Makala 
Which event did you most look forward to this year? Did it live up to expectations?
"Most definitely prom" – Liz
"Homecoming, yes it was fun!" – Makala
Do you have a favorite class/teacher?
"My favorite teacher is Mrs. Mears" – Liz
"Band/yearbook" – Makala
You can bring any three of your classmates on a cross-country road trip in your family's hatchback: who would you choose and why?
I would be Makala, she is funny, Michelle, she is a person that understands me, and Krystal, she is very sweet" – Liz
"I would take Michelle, Liz, and Krystal, because we can protect each other if anything happens lol" Makala
What is a life lesson you have learned so far in high school?
"A life lesson I learned so far in high school is be yourself, don't worry what others think, respect yourself, enjoy and live life." – Liz
"You are not always going to have the same friends, sometimes you grow up quicker than others do and realize you outgrew them which is okay! Because you will find more friends that are like you.- Makala
Leave a Comment
Donate to The Paw Print Press
Your donation will support the student journalists of Itasca High School. Your contribution will allow us to purchase equipment and cover our annual website hosting costs.
About the Writers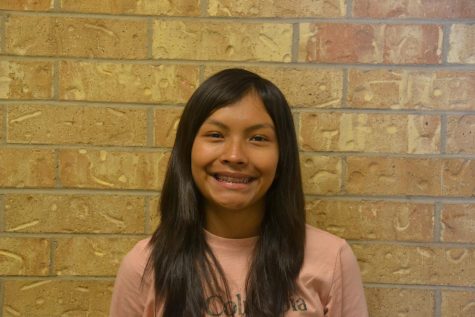 Lizbeth Morales-Guzman, Staff Writer/Photographer

Junior
Band, NHS, Paw Print Press
Enjoy working out, reading, and spending time with family
Plan to open up a business in the future
"Be...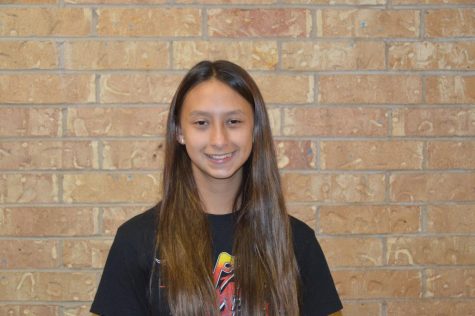 Makala Rodriguez, Staff Writer/Photographer

Junior
Nice, funny, and adventurous
Cheering and dancing- 11 years in cheer and 8 years in dance
Favorite animal is a sloth, and my favorite...